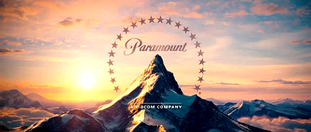 Paramount Home Entertainment
(formerly
Paramount Home Video
and
Paramount Video
) is the division of Paramount Pictures dealing with home video and was founded in 1976.
Paramount handled all DVD releases of Chipmunk-related programming from 2005 to 2010 except for the three CGI/live-action films.
Paramount took over DVD licensing for Bagdasarian Productions after a highly-publicized fall-out with Universal Studios Home Entertainment, who retains the rights to Alvin and the Chipmunks Meet the Wolfman and Alvin and the Chipmunks Meet Frankenstein, as those two films feature Universal's legendary horror movie monsters. Bagdasarian Productions once again took over the handling of DVD releases in 2011.
External Links
Ad blocker interference detected!
Wikia is a free-to-use site that makes money from advertising. We have a modified experience for viewers using ad blockers

Wikia is not accessible if you've made further modifications. Remove the custom ad blocker rule(s) and the page will load as expected.